I had my first step onto Cyrene reef today.
Cyrene is a submerged reef located in an industrial triangle consisting of Pasir Panjang container terminals on the mainland, petrochemical plants on Jurong Island and Pulau Bukom.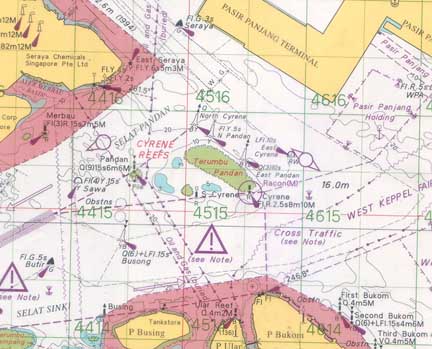 Image from WildSingapore
Pasir Panjang Container Terminal
Pulau Bukom
For submerged reef, there is no proper jetty or docking place for boats to stop. Luckily, we just have to transfer to a dinghy from the main boat to get to the reef.