It has been 6 days since the Southern Expedition for the Comprehensive Marine Biodiversity Survey (CMBS) started. Yesterday was my first time stepping into the base camp for the expedition, meeting familiar and new faces. I am involved in CMBS as a volunteer since Dec 2010 as a regular volunteer. The Southern Expedition is the second expedition event I had participated in, with the first at the Northern Expedition held in October last year.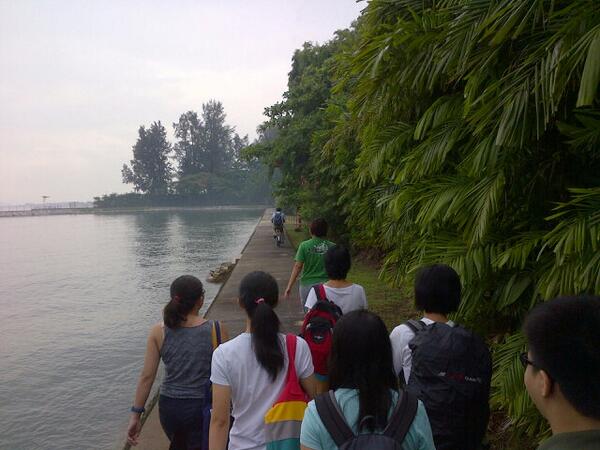 Prof Peter Ng takes special transport to base camp, a foldie.
Image from my twitter.